Volta
Tech, Community






360° video
Click and scroll to control (desktop) or open in Youtube app (mobile)
Volta is on a mission to make experience creation into an accessible artform.

In the future, experience itself will be a creative canvas, blending the disciplines of cinema, theater, art and music into a potent new medium. Artists won't use mixed reality as a medium for their art: it will be the medium itself, offering a new lexicon of multimedia expression. Our goal is to help make that future a reality. We want to empower creators to produce experiences that until now have lived only in their minds.


Volta democratizes the technology needed to create XR experiences, empowering artists to build their own immersive universe.

The technology to create virtual experiential art has such incredible potential, but a short video or a concert environment can take a development team months to build, at enormous cost. We provide the tools for artists to build unique creative worlds themselves, and broadcast that experience to a global audience in real-time.

Volta's first iteration was as a VR spatial audio production tool, created as CEO Alex Kane's thesis project for the Global Innovation Design masters program at The Royal College of Art and Imperial College London. It calibrated the positions of virtual objects to a spatialization plug-in built by Imperial College's Audio Experience department.

In its second phase, Volta was a control surface for live events. For the last century, music performance has been moving away from technical virtuosity and toward the spectacle, incorporating a myriad of visual and experiential modes of expression, while the performer is often just a solitary figure standing over a black box. Our goal was to unify all these creative elements under a virtual gestural control surface, so that every aspect of an event experience could be performative in nature. In doing so, we found that the virtual world generated by the VR control environment made for a compelling visual accompaniment to the performance itself, which led us to phase three.

Today, Volta is an immersive experience creation and broadcasting system. Instead of using VR tools to enable a performance, the performance itself is materialized in VR using artists' existing tools and workflows. This produces a 3-D translation of the experience, combining all the audio-visual aspects of a traditional performance into a new creative language. Now, artists can manifest their creative expressions as interactive worlds, and invite their audience to share that experience.


Statement by Volta


Volta Development Timeline:

---
Spatial Audio Production Tool

Phase 1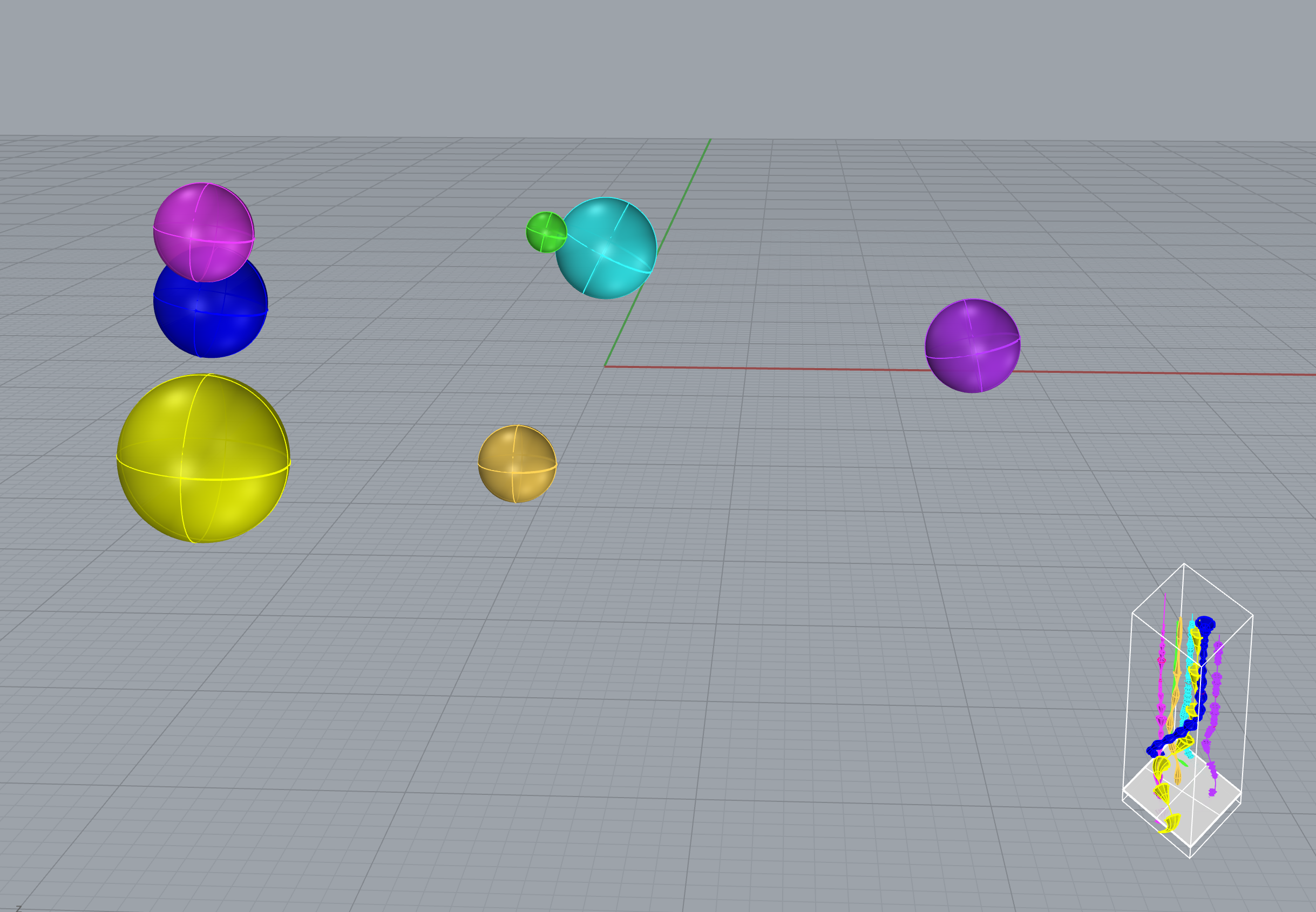 Performance Control Surface
Phase 2
Immersive Experience Creation and Broadcasting System
Phase 3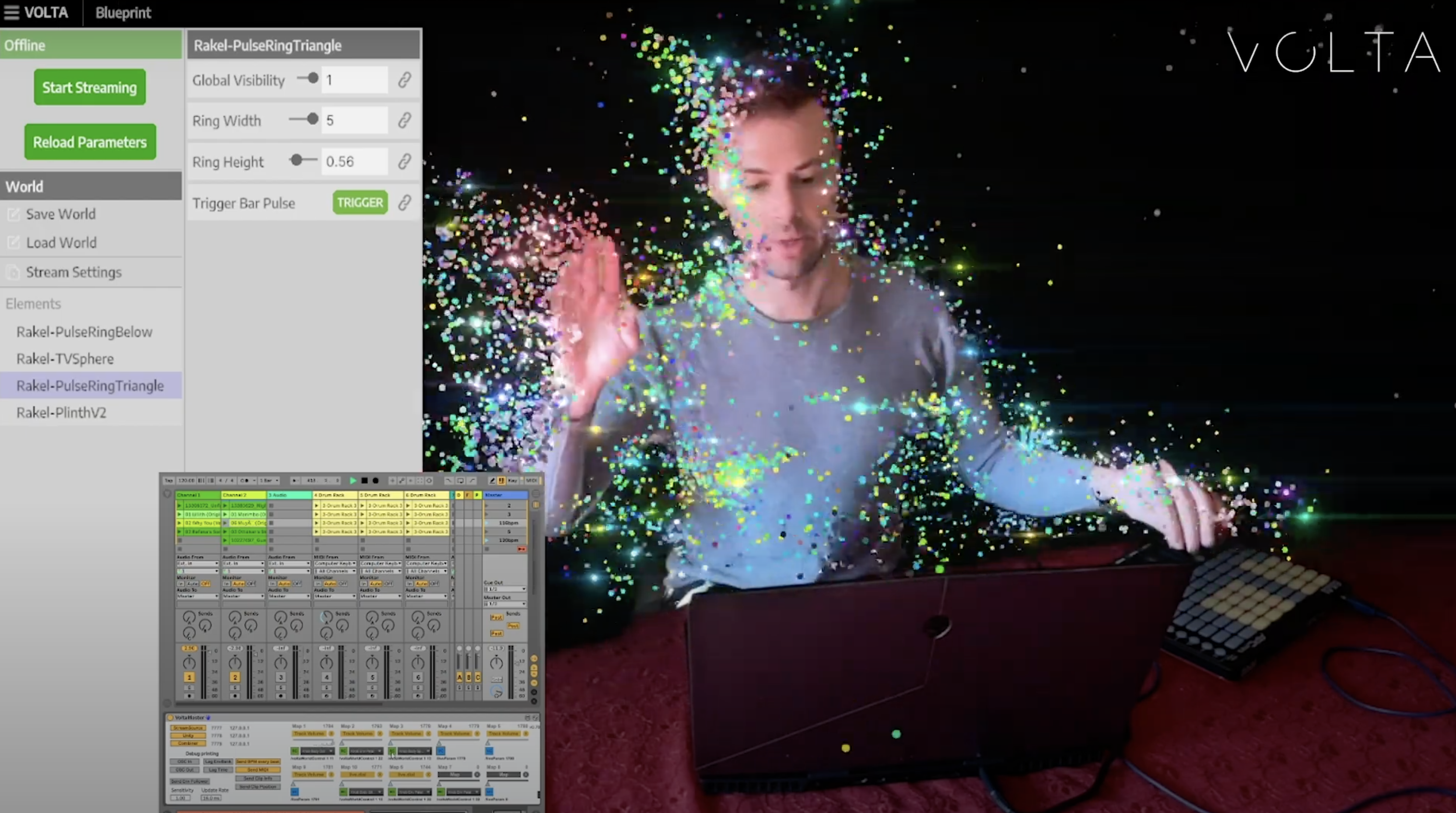 Experience Volta in Action
As part of The Future Happened, Volta is hosting a Virtual Concert Series featuring artists using Volta to create performance experiences in real-time.

See announced events ↗︎
More from Volta
---
The Volta Team:

Alex Kane
Yuli Levtov

Will Dixon

Mitchell Bayer-Goldman

Owen Hindley

Tim Watts

Daniel Gabana

Tammu Do

Arthur Hilhorst

Matt Chokshi

Edward Jenkins
In addition to our current team we would like to include the following people as instrumental to Volta's foundation:
Jessica Woods

Sergi Capdevilla

Lorenzo Picinali and the Audio Experience Department at Imperial College

Arthur Carabott

Tom Deacon