Donate
---
Organizations in and outside of Atlanta with a mission to bring good to the communities around them. Every small donation goes a long way.
Museum of Design Atlanta
Atlanta, GA, USA
MODA's mission is to advance the understanding and appreciation of design as the convergence of creativity and functionality through exhibitions, education, and programming for visitors of all ages. We pursue our mission because we envision a world that celebrates design as a creative force that inspires, transforms lives, and makes the world a better place. MODA is the only museum in the Southeast dedicated exclusively to the study and celebration of all things design. Formed in 1989 as the Atlanta international Museum of Art & Design, MODA has grown and evolved over the years to become the Southeast's only design museum.
Website ↗︎
Donate Here ↗︎
Instagram ↗︎
AFRORACK
Atlanta, GA, USA
Afrorack believes in equal access to music technology, empowering youths to become the problem solvers of the future and impacting how they engage in school and their communities. The audio arts organization with a goal of helping the community develop and thrive through technology resources. We are committed to providing children and young adults of color access to modular synthesizers and sound design tools. Afrorack is focused on diverse community access via a collection of workshops, seminars, and ambitious programming centered around STEM (science, technology, engineering, and mathematics) education.
Website ↗︎
Donate Here ↗︎

Instagram ↗︎

For Our Sibs
Atlanta, GA, USA
Black trans-led collective that provides mutual aid to Black Trans, Non-Binary, Gender Non-Conforming, 2S, and Intersex folks through the work of community care and the arts.
Website ↗︎
LinkTr.ee ↗︎

Donate Here↗︎

Instagram ↗︎
Girls Rock Camp Atlanta

Atlanta, GA, USA
Girls Rock Camp ATL was co-founded in 2008 by Stacey Singer, inspired by the original Girls Rock Camp in Portland, Oregon. Girls Rock Camp ATL is now part of a larger alliance of hundreds of rock camps throughout the world! Girls Rock Camp ATL is a non-profit organization dedicated to creating an empowering and supportive community for self-identified girls and women, trans and gender expansive people through music education, creative expression, and performance.
Website ↗︎
Donate Here ↗︎

Instagram ↗︎
Soul Food Cypher
Atlanta, GA, USA
Soul Food Cypher (SFC) is a 501-(C)(3) Non-Profit organization that utilizes freestyle rap and lyricism to transform individuals and communities. SFC Showcases the positive aspects of rap through their cypher events, tournaments, and community outreach. Their Aim is to provide lyricists (rappers) with a safe and nurturing environment where their voice and artistry can grow. They aim to solidify the art of freestyling as a genuine aesthetic to the wider artistic community and carry the rich tradition to the next generation.
Website ↗︎

Donate Here ↗︎

Instagram ↗︎
Women's Audio Mission
Bay Area, CA, USA
Women's Audio Mission is a San Francisco/Oakland-based nonprofit organization that uses music and media and an incredible "carrot" of a training environment – the only professional recording studio in the world built and run by women/GNC individuals – to attract over 2,000 underserved women/girls/GNC individuals every year to STEM and creative technology studies that inspire them to amplify their voices and become the innovators of tomorrow. WAM's award-winning curriculum weaves art and music with science, technology and computer programming and works to close the critical gender gap in creative technology careers. Changing the face of sound by providing hands-on training, work experience, career counseling, and job placement to over 2,000 women and girls every year in creative technology for music, radio, film, television, and the internet.
Website ↗︎
Donate Here ↗︎

Instagram ↗︎
The Hip Hop Architecture Camp
Milwaukee, WI, USA
The Hip Hop Architecture Camp® positions Hip Hop culture as a catalyst to introduce underrepresented youth to architecture, urban planning, and design. The Hip Hop Architecture Camp® is a one week intensive experience, designed to introduce under represented youth to architecture, urban planning, creative place making and economic development through the lens of hip hop culture. The Camp is based on the "4C's" which are Creativity, Collaboration, Communication and Critical Thinking. During the camp, students are paired with architects, urban planners, designers, community activists and hip hop artists to create unique visions for their communities which include the creation of physical models, digital models and the creation of a Hip Hop Architecture track and music video summarizing their designs.
Website ↗︎
Donate Here ↗︎

Instagram ↗︎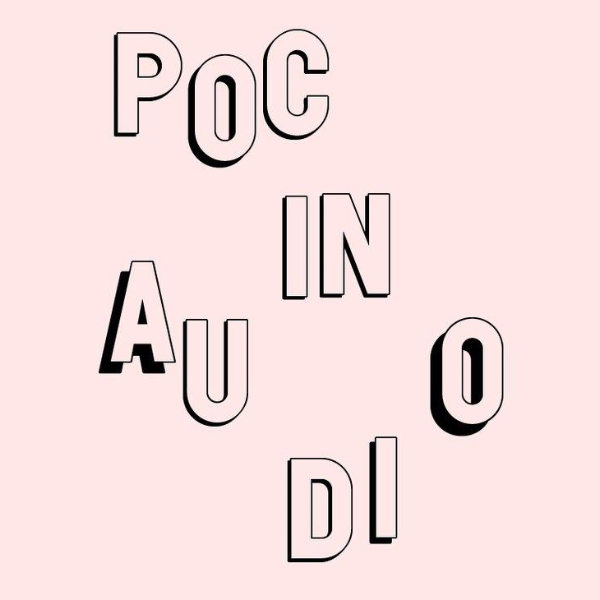 POCINAUDIO
Global
This website was created by Adizah Eghan, Afi Yellow-Duke, Zakiya Gibbons, Aliya Pabani and Phoebe Wang, after Phoebe delivered a speech at the 2018 Third Coast International Audio Festival award ceremony, calling out the overwhelming whiteness of the industry and spotlighting POCs within it.
Website ↗︎
Donate Here ↗︎

Twitter ↗︎
Sound Girls
Global
SoundGirls.Org's vision is to inspire and empower young women and girls to enter the world of professional audio and music production while expanding opportunities for girls and women in these fields, and to share resources and knowledge through cooperation, collaboration, and diversity. SoundGirls.Org Supports women working in professional audio and music production by highlighting their success and providing a place for them to connect, network, and share advice. SoundGirls.Org provides support, career development, and tools to help those working in the field advance in their career.
Website ↗︎
Get Started ↗︎
Chapters ↗︎

Instagram ↗︎
If you enjoyed this exhibit, please consider donating to one of these organizations.


Thank you.