Sajjad
Healing, Power, Community




The ongoing American and European domination of musical standards and awards has been allowed to persist for decades unchecked. In early 2019, Afrobeats artist and icon, Burna Boy publicly criticized Coachella Music Festival for placing his name in small print on their line-up bill. His fourth studio album, African Giant, was released in 2019, further boosting his global popularity, which is just an emblem of the rising status of music from the continent. To double down on his position, Burna brought on New York born and bred visual artist Sajjad Musa to help design the album art. The work surrounding the album is deep; a collection of bills loosely inspired by the Naira which feature Burna Boy and his predecessors prominently in the place of Nigerian figureheads like Alvan Ikoku, adapted from Sajjad's currency collage project, "Break Bread." Before the pandemic, Sajjad and Burna's team utilized video conferencing, messaging and shared multimedia through applications such as WhatsApp to create the album art and singles over 3 different time zones.
Audio:
Creative Strategist Ronami Ogulu explains Burna's ideology behind "African Giant"





Sajjad's work before African Giant and Burna Bank is beautiful and layered, using landscapes, astronomical motifs, and historical photography to create seamless and stunning collage.

Furthermore Sajjad was inspired by the solidarity captured in Marilyn Nance's photography of Festac 77, an African Festival of Arts and Culture held in Lagos Nigeria in 1977. Sajjad's Break Bread series sought to capture the same interconnectedness of the global African diaspora utilizing currency collage. In doing so, Sajjad is able to question the narratives that surround currency and global political power flawlessly, as he does with his cover art for Burna Boy. The idea of a new international currency comes from an idea that Sajjad was already building towards with his "Break Bread" project.


His way of reimagining seizing power and building up an autonomy where it is otherwise denied, in his own words the bills "... represent the collective will to overcome an oppressor" by building wealth.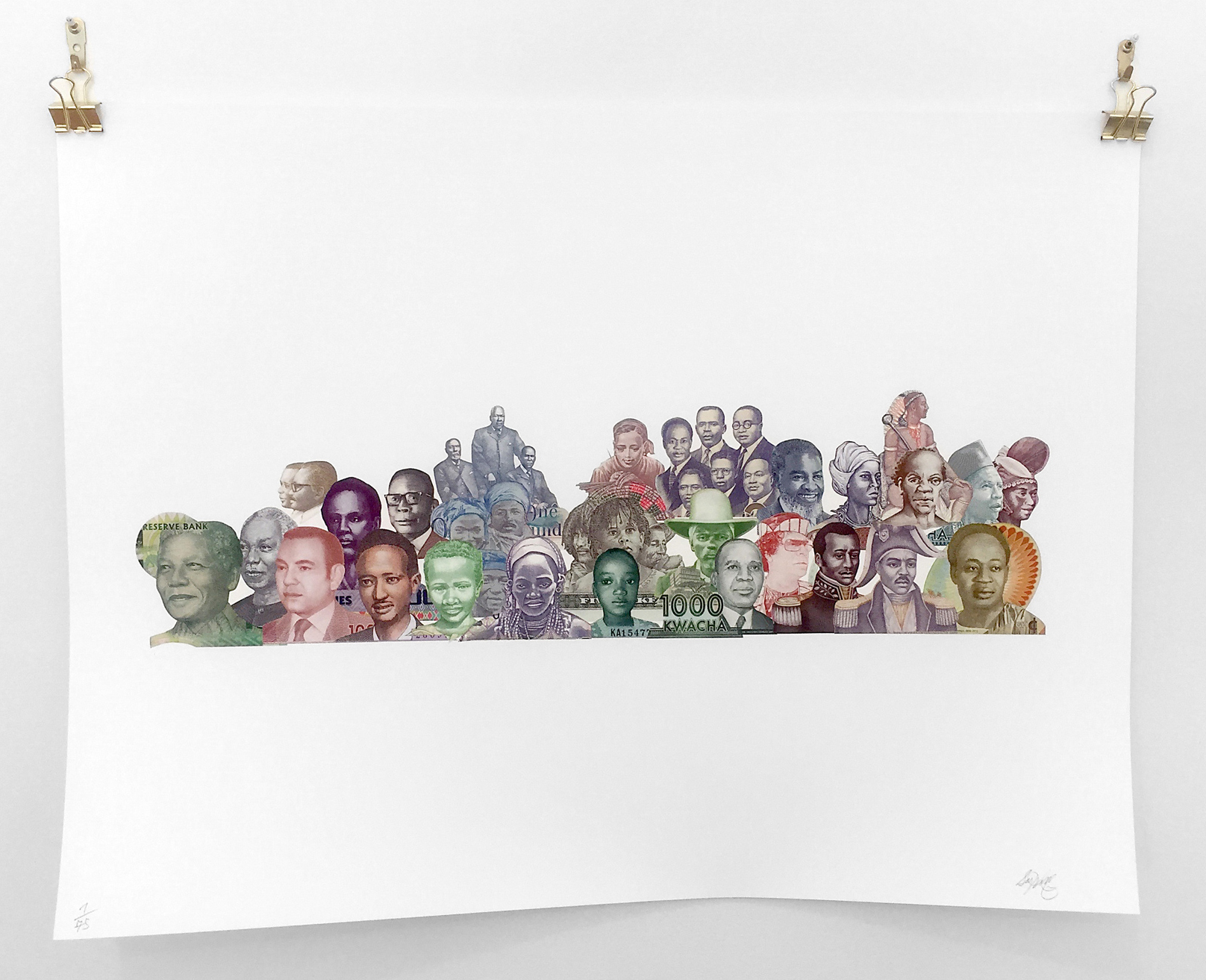 Burna Boy and Sajjad, through their work, force us to question who should be centralized in the discourse around music. Sajjad's vision sought to recontextualize currency as a medium for exchange yet a metaphor for the power held by the people, the real source of change.

American record labels have been a huge part of the problem, but so too are the award ceremonies and the music streaming platforms that seem to reject nuance in musical genre and choose to air awards for certain categories off-stage or during advertising breaks. There is no question that music from the West had been important and influential, but to what extent has that been overstated? Are we not in the era of globalization, or is globalization itself a colonial myth?


Statement by Omar El-Sabrout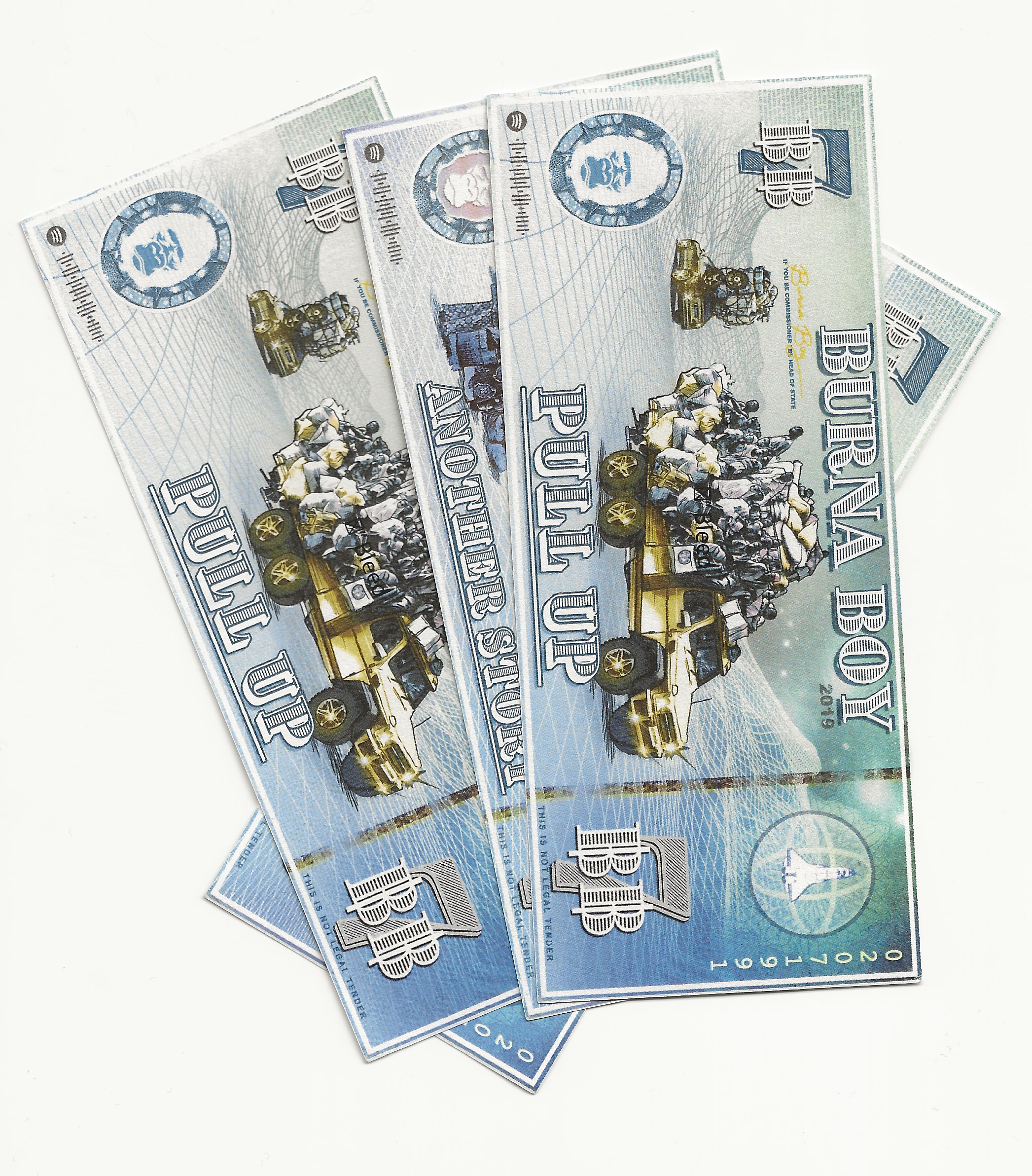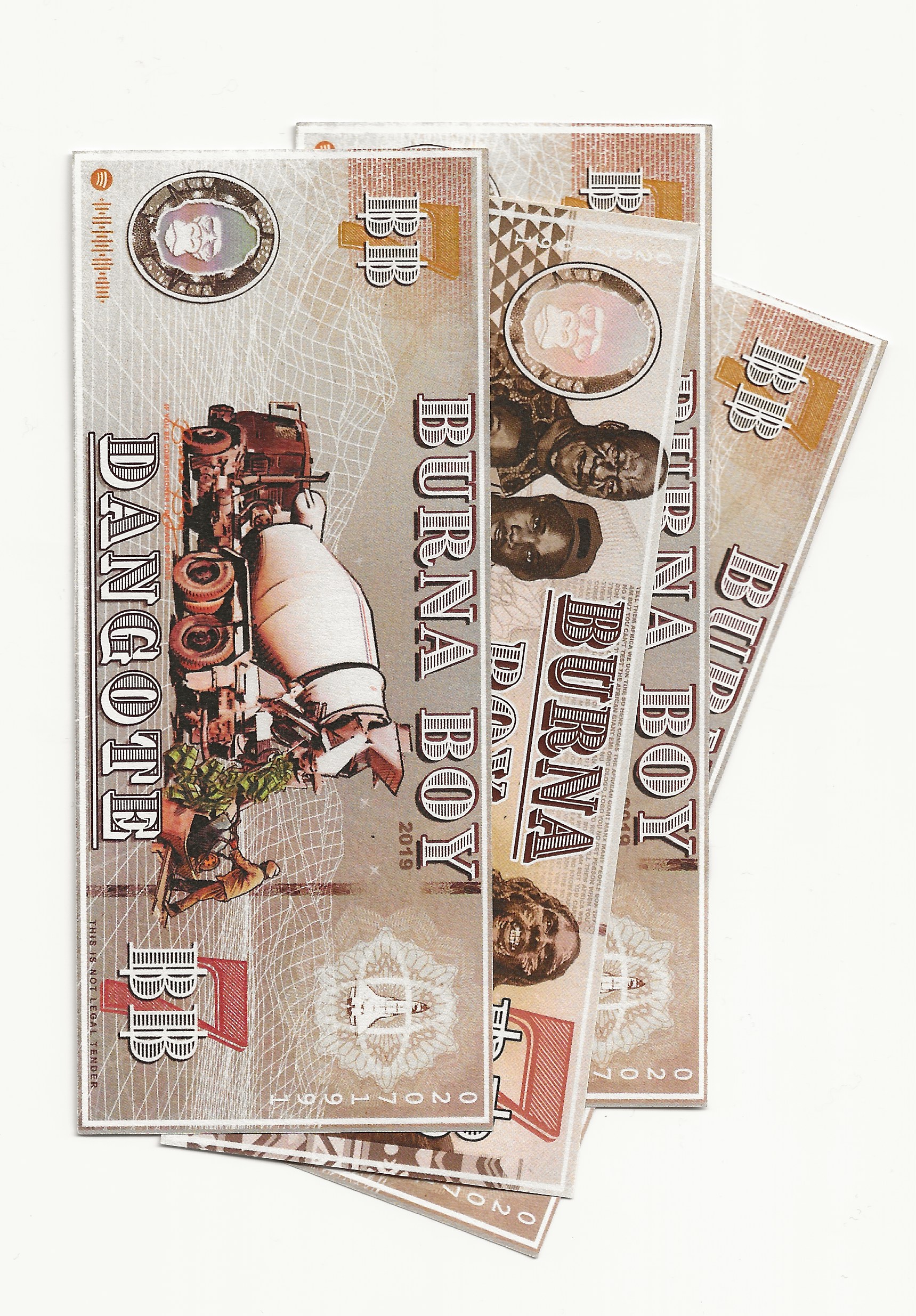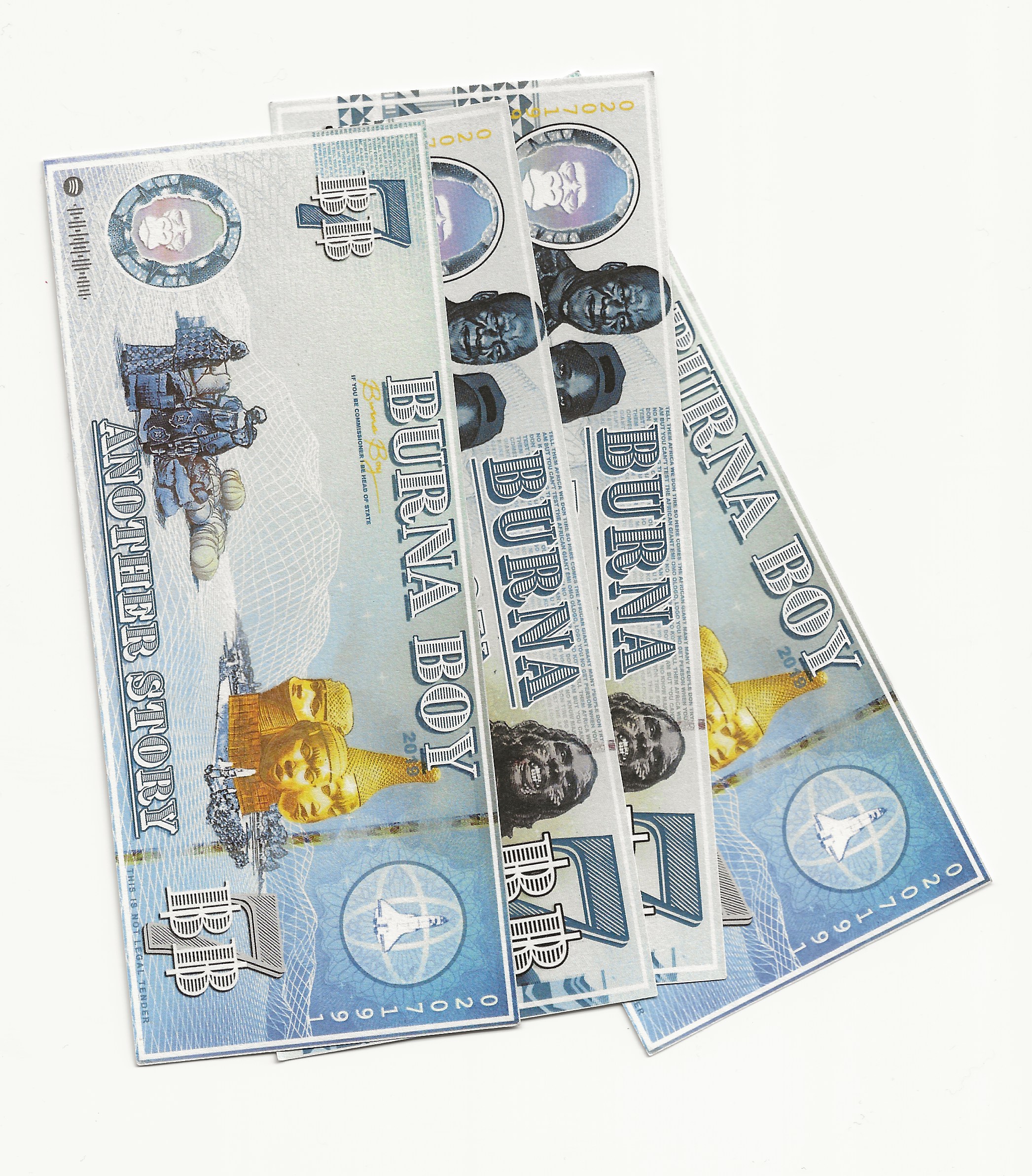 Credits:
Artist & Direction Sajjad for STOP 1 Assist - Joaquin Estaban Jutt

Copyright - ATLANTIC RECORDING CORPORATION

Marketing - Brianna Agyemang

A&R - Matthew Baus

Creative Strategy - Ronami Ogulu