House In The Park
Atlanta, Healing, Community, Power




House in the Park™ is a musical exploration of the soul and a vision to see House Music become a unifying movement, transcending every strata of society- ethnic identification, race classification, age and lifestyle. DJ Ramon "Rawsoul" Guyton, the visionary behind Rawsoul Entertainment, and Kai Alce, the man behind record label NDATL, launched House in the Park™ in 2005, as a gift to the city and the community that supports the monthly music-social offering "The Gathering." HITP adds much needed variety to the Atlanta music scene and features a range of House Music's emerging local, regional, and international talents. DJ Ramon Rawsoul orchestrates this effort simply for the joy of bringing his favorite music genre to life in a tangible, meaningful way.

Statement from House in the Park

---
House in the Park, a highlight of Atlanta's summer festival season, is one of the blackest festivals in the city! I took my camera to photo play that day; to see what wanted to be captured, documented. When I photo play without an agenda like in that moment, my goal is always pleasure and fun. I stop shooting when it begins to feel like I'm hunting for something, rather than allowing life's essence to present herself. At the time, I was also pushing myself to photograph in harsh sunlight, and it was a sunny day! ...yet, perfect for a festival where the only social contract was to enjoy good vibes, as curated by good DJs, among good people who love good house music.


The strangers I photograph, regardless of the location, are extremely generous in spirit. With often very little prompting or direction, they bring themselves to the moment and just like that, a glimpse of their humanity is captured.


Such was the case for this series. Many times, all I did was bring my camera to my face, and a stranger's smile and stance would widen brightly, mirroring my own. This is the magic of resonance. I was there to capture the essence of people having a good time, and strangers wanted to be part of that expression. When movement through dance wanted to be captured, I, too, moved and danced, camera in hand. House music is very much about the rhythm, the beat, the flow, and whatever wave you choose to be on. I simply followed the flow to capture expressive moments, private moments, unseen moments, interactions, relationships, and vibrancy.


Statement by Udee Bassey

---
Udee Bassey is an Atlanta-based photographer working primarily in lifestyle and fashion. Bassey came to photography by happenstance while trying to get her sister's blog launched, but now she is deeply interested in experimentation within the medium and its deep connection to writing. Her photography is also entangled with nature and the beauty of the everyday, and how that observance is a connection with the divine. Her work at House in the Park is reflective of her compassion and generosity, and at the same time a recognition of the city and community she has chosen to be a part of and give back to. By capturing the stories of the attendees--dancing, laughing and smiling--Bassey allows us to be a part of it too.

Statement by Omar El-Sabrout

---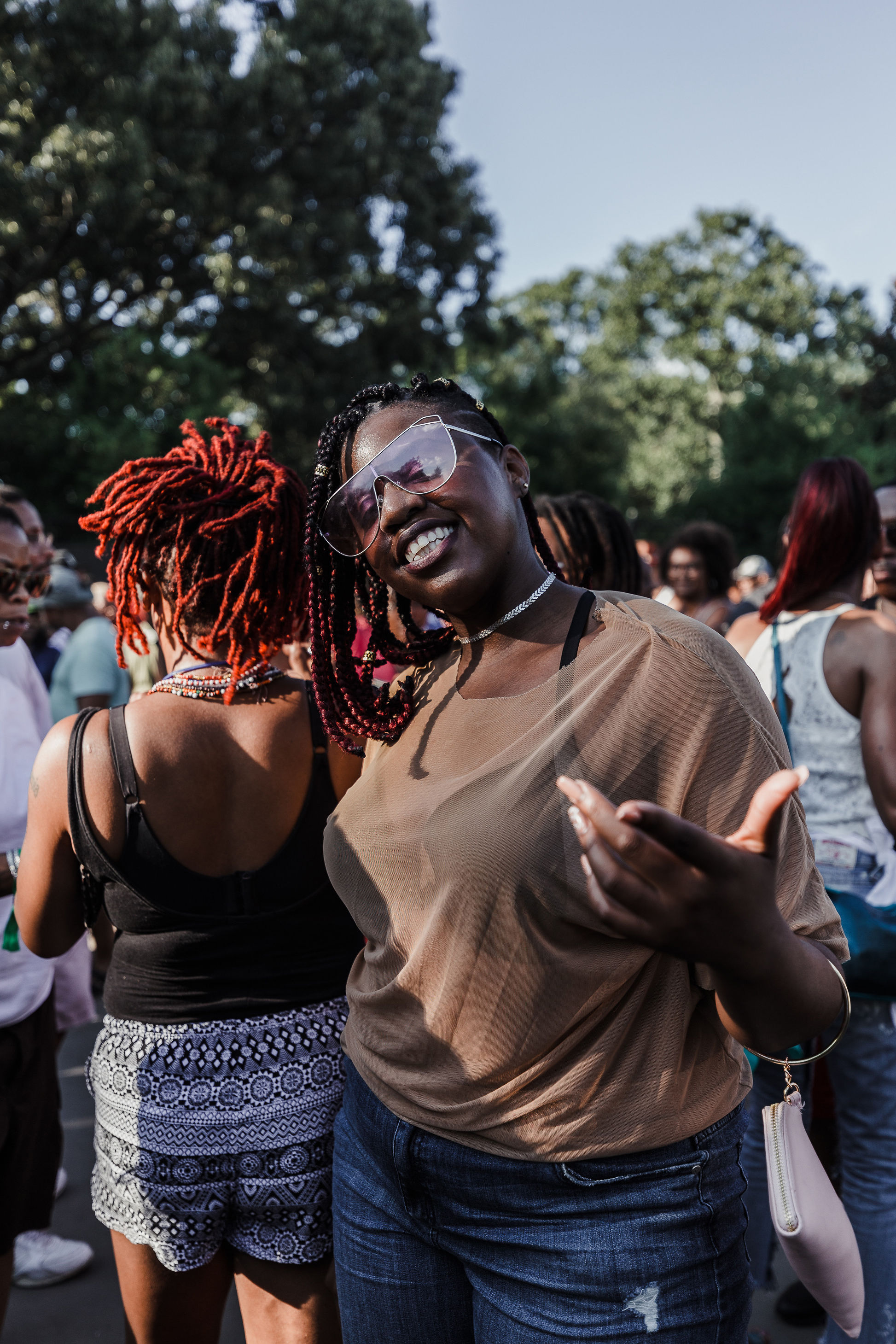 © Udee Bassey, House In The Park, 2018.
Photography. Used with permission.




House In the Park

Event Organisers:
Kai Alcé,
Salah Ananse,
Kemit,
Ramon Rawsoul
Photo by: Demetrius Williams
Learn more about House In The Park:
www.houseinthepark.org ↗︎