Demae
Community, Tech




Demae Chioma Wodu, the Northwest London born and raised producer, singer and songwriter is finding a way to maintain an underground ethos, even as a rising-star. Initially a part of the hip-hop trio Hawk House in the 10s, Demae gained a lot of popularity on Soundcloud and Bandcamp producing soul and hip-hop flips of classic tracks, under the moniker Bubblerap. Then Wodu signed to Touching Bass, the London-based record label founded by Alex Rita and Errol Anderson with whom she'd been friends since 2012, and eventually changed her artist name to Demae. Like the change, Demae's music is authentic and wears itself on its sleeves, coming from personal experiences in her life and always being translated through the flawless work of a cast of producers from Eun to Jake Milliner to LA's 10.4 ROG. Released last September, Demae's project Life Works Out... Usually, was a "spirit-boosting...sonic antidote to these turbulent times." The sound is a combination of a lot of things: inner-city London, Detroit hip-hop in the spirit of Dilla, and Brainfeeder, all coming together to create something that is unmistakably soulful.
But Demae isn't just about the music. The interaction with her community is pivotal to Demae's idea of being a musician and the lack of concerts in the last year was not something that Demae was going to let stop her.


In December, Demae, Touching Bass and The Room Studios (themselves a key cog within their South London community) created a live virtual performance space called the Bloom Room. The Bloom Room is the floral descendant of those moments in your favorite cartoon when a live-action character would step in to interact with the world (think Blue's Clues, Spongebob, etc...). The room is completely filled with flowers, both digitally implanted blossoms overlayed on a green screen that covers the walls and floor, but also carefully crafted paper flowers that were put together by the performing artists and their friends. The performance truly transports the viewer, disorienting them in the most beautiful and colorful way to a place away from their troubles, it is a challenge to that common phrase we've been hearing, "It's not the real thing, but it's the best we can get right now." And that's what Demae is all about, creating an experience for her fans, based on what she knows but at all times accessible and magical.


---

Statement by Omar El-Sabrout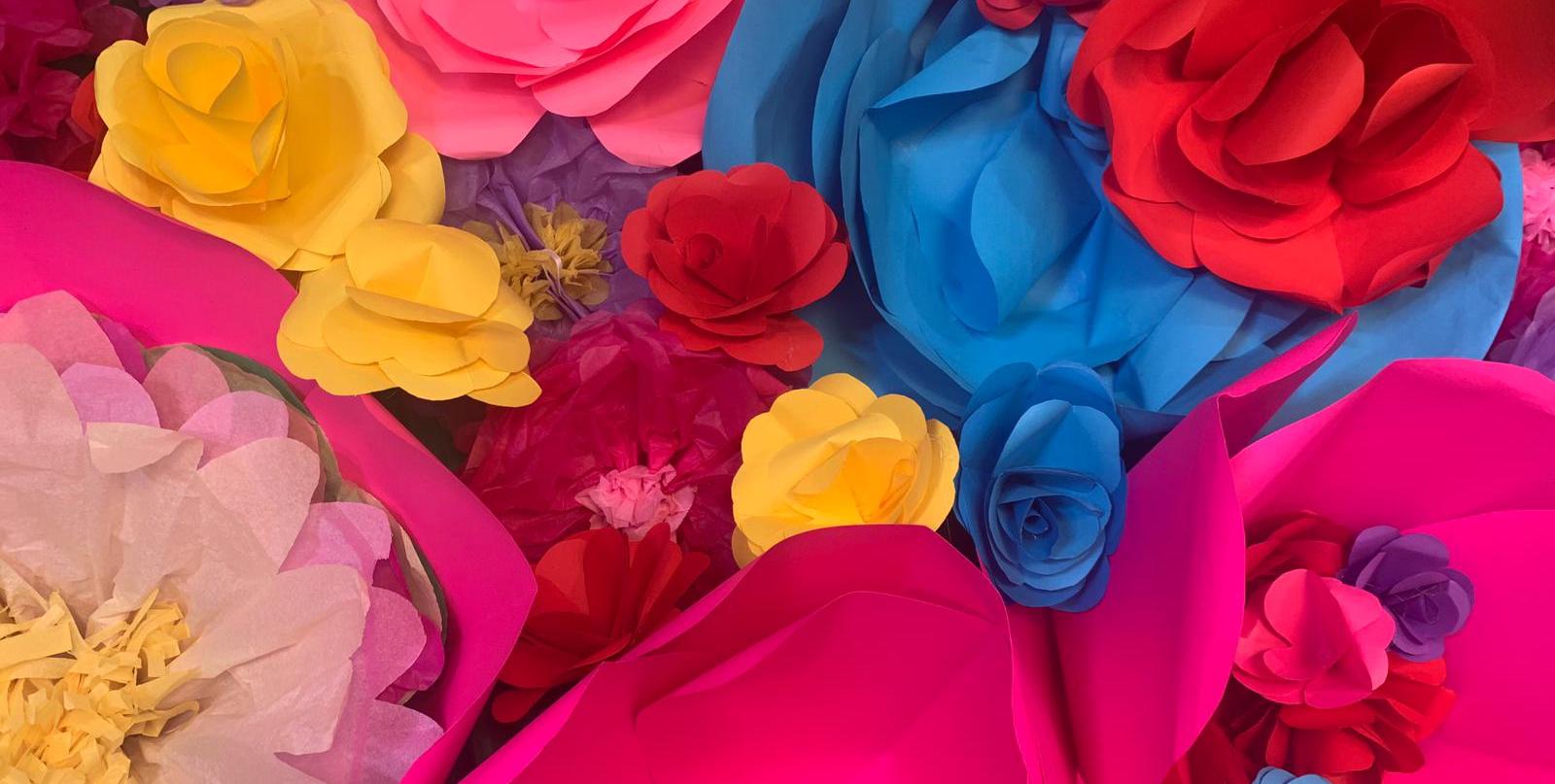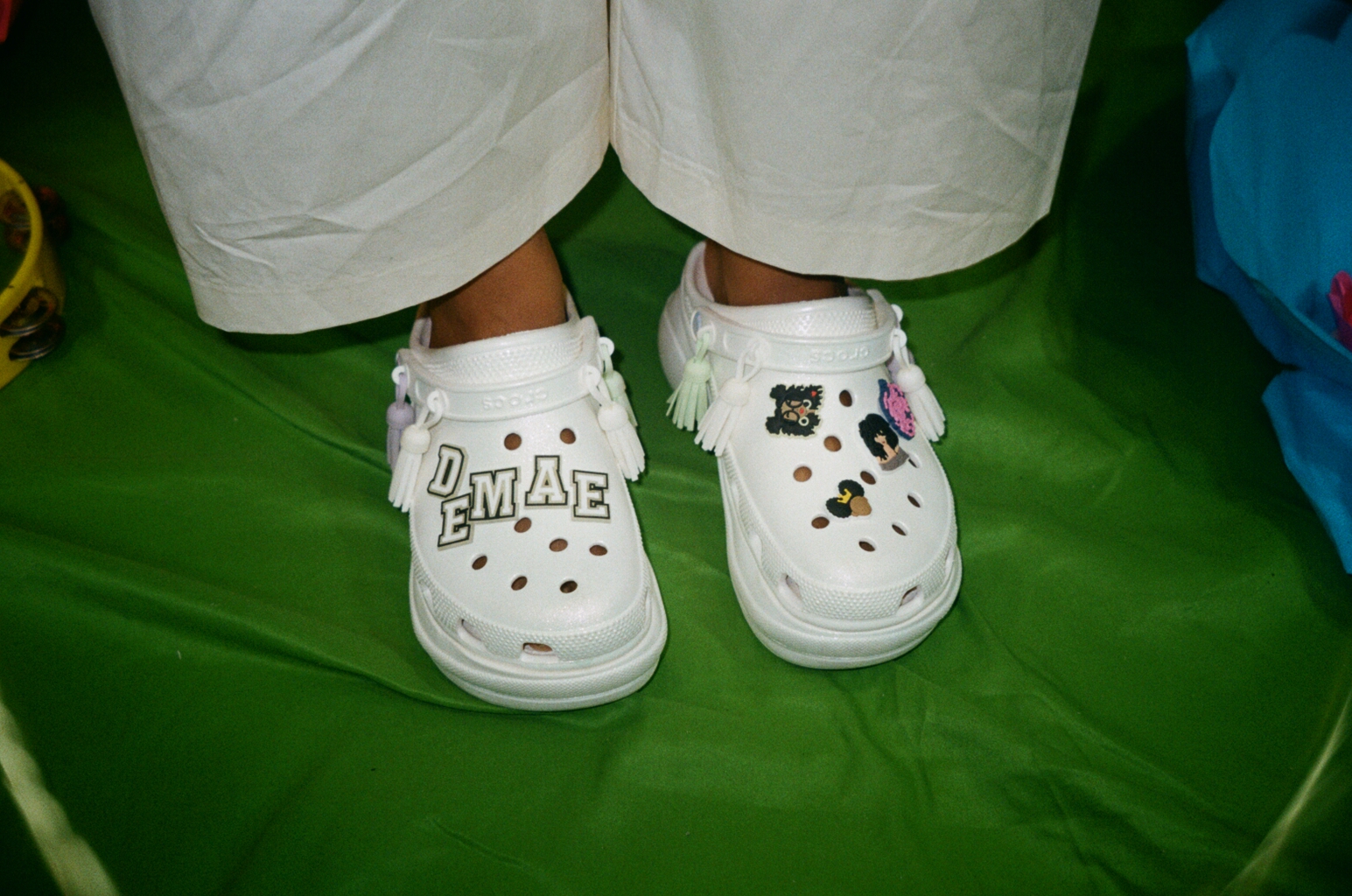 Credits:
Artist: Demae Chioma Wodu
Band: Léa Sen, Wonky Logic, Eun, Blake Cascoe, Daniel Owusu
Director: Eva Grace-Bor
DOP/Photography: Rohan Ayinde
Mixing Engineer: Tilé Gichigi-Lipere
Production: Touching Bass (Errol Anderson, Alex Rita) / The Room Studios (Miles Romans-Hopcraft, Giles Kwakeulati King-Ashong)
Bandcamp: Aly Gillani
BTS photography: Alex Rita
More at:
touching-bass.bandcamp.com ↗︎