Casc8 for Auntie Flo
Timeless, Tech, Community, Power




Working under the auspice of the visionary Brownswood Recordings, Auntie Flo is not your ordinary Dance/Electronic producer. Born in Glasgow, United Kingdom, Brian D'Souza sees it as his mission to expand the borders of contemporary dance music, drawing on influences from one of India's Western regions, Goa, and Eastern African influences, particularly Kenyan. This concept is edified by the artwork that was brought to accompany D'Souza's 2018 project, Radio Highlife, thanks to the work of music and culture curator Ruby Savage. Savage was already in conversation with a fashion designer and artist with a unique mission Casc8, when she decided that the work would be a perfect for furthering the ideas brought to the fore by Auntie Flo's music.

Founded in 2018 by Sara Emilie Terp, Casc8 is a design company which crafts its pieces from post-consumer plastics. The material for each bag, mostly plastic bags, is collected, washed, dried, organized and woven by skilled craftspeople working in Northwest India's Gujarat region. The project is closely tied to an organization called Khamir in Gujarat's Kachchh district, whose mission is to "strengthen and promote the rich artisanal traditions' " of the area.


A coming-together of handicraft and sustainability, in a time when the importance of both are diminished, Casc8's work is essential to the future of fashion, a field that must change its methods if it seeks to continue being viable.


The roughly 1 square meter tapestry that serves as the art for Auntie Flo's record is an "appliqué of cut-out shapes of discarded leather" stitched on woven plastic. It is vibrant and energetic, all the more impressively because it comes from trash, with radio sets and people dancing beautifully, brought to life with zest. The work is about more than just that though, it is a calling for change. This art shows off a technique come from a return to craftwork, a demonstration of the kind of innovation that will be required to pull us out of our environmental mess.


Statement by Omar El-Sabrout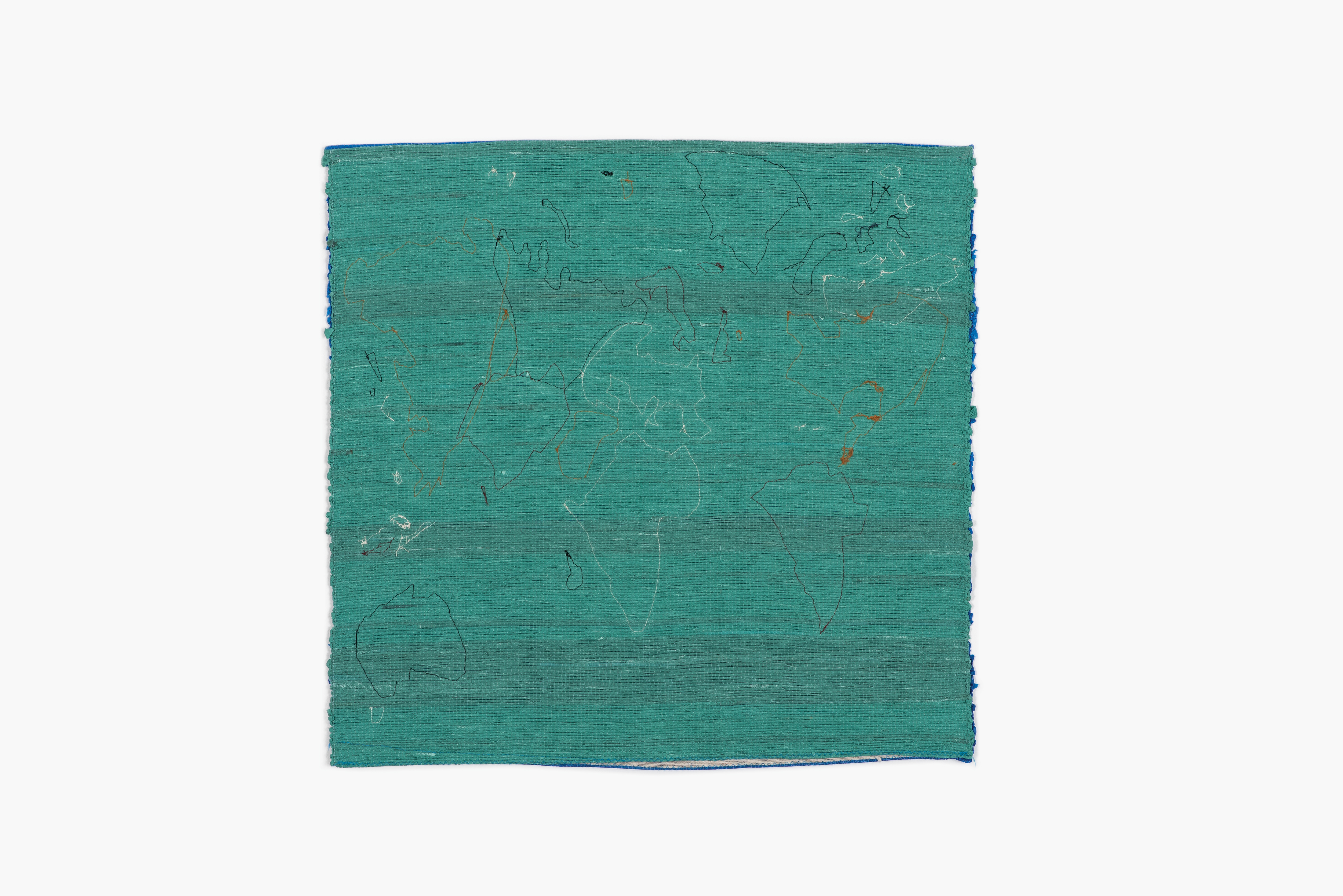 Artwork Process
Plastic Weaving Process
Casc8
---
Album cover 'Radio Highlife', Auntie Flo, 2018
105 x 105 cm
Handwoven up-cycled plastic waste made into material in collaboration with Indian Craft NGO organisation Khamir. Appliqué of cut-out shapes of discarded leather.
Casc8 (Sara Emilie Terp)
instagram ↗︎
www.casc8sac.com ↗︎
© Brownswood Recordings 2021